How to I enable my local currency?
Step 1: Click profile on the bottom right of your app
Step 2: Select "Account Settings" on your profile
Step 3: Click edit on the "Country" settings
Step 4: Select the country you are located in
Step 5: Click Save
Step 6: Click "Enable local currency preview"
Where does my local currency show in the app?
If you have enabled 'Local currency, you'll it in the following places:
Home screen balance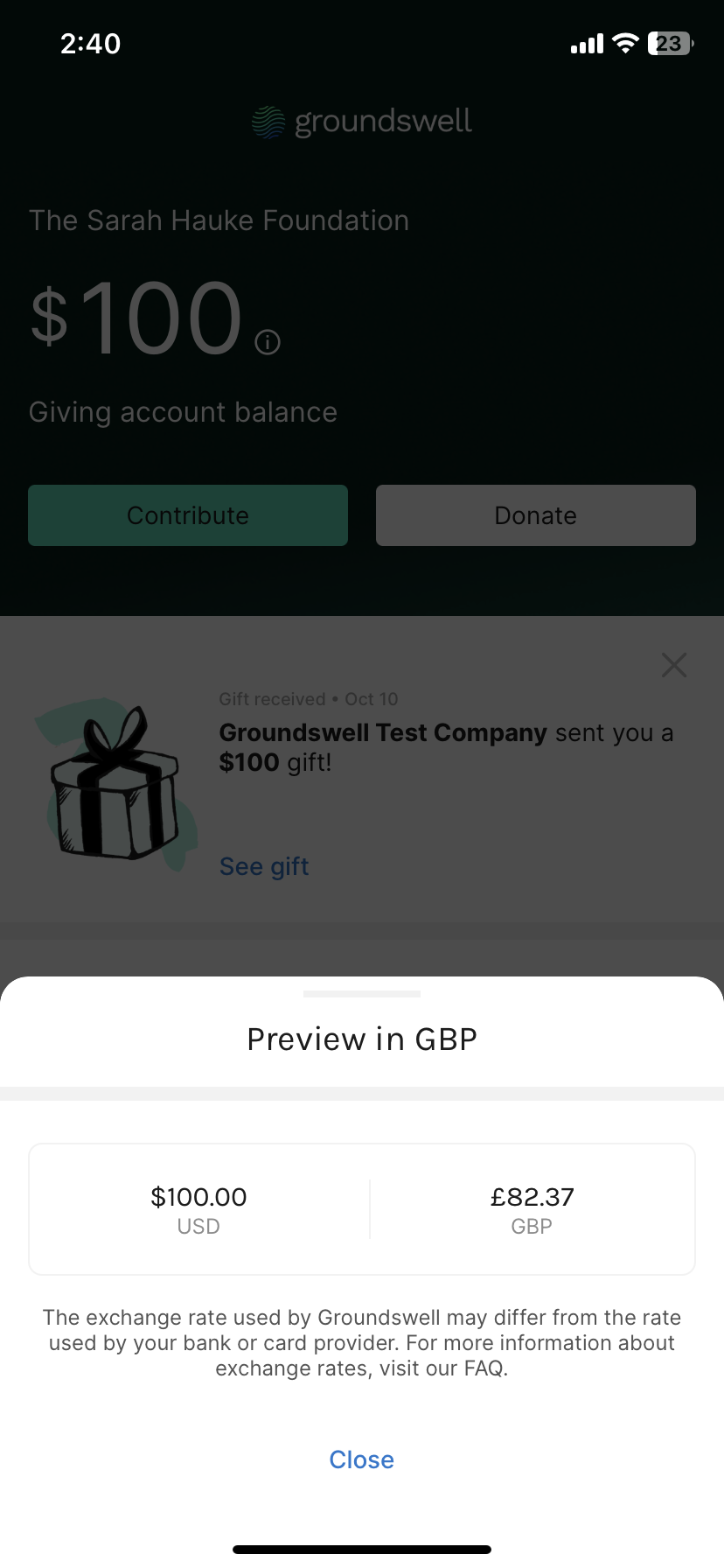 Making a contribution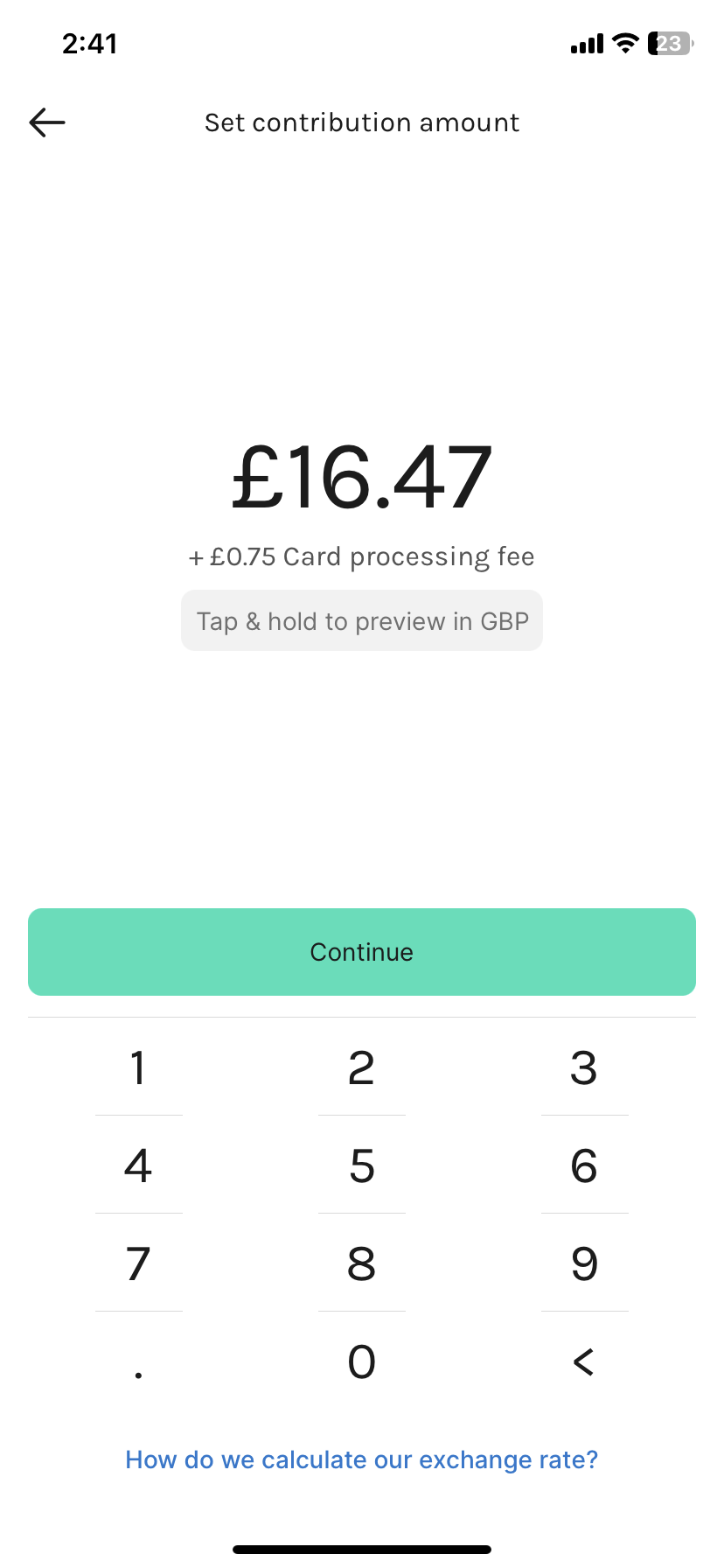 Note- although we provide previews of your local currency, all transactions are completed in USD.