Getting started with Groundswell is easy. Employees can follow the steps below to join their workplace giving program.
Step 1 - Join your company's giving program
First, your program admin will will send a Groundswell invitation to your work email address. Select the "Accept my invite" button. This step should be completed within 7 days, before the link expires.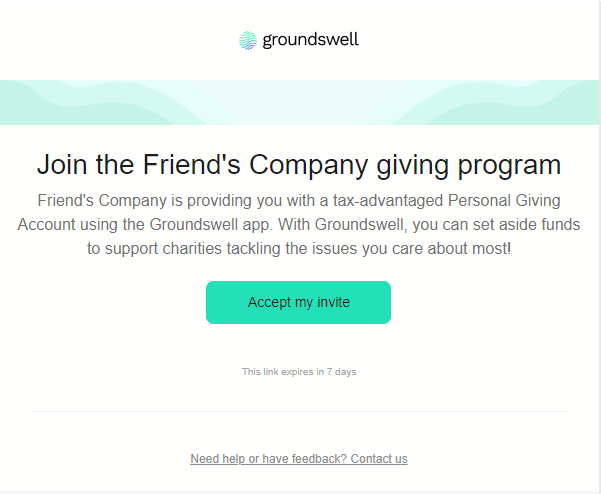 Step 2: Create an account
Next, you can create an account with your email and password credentials. You can expect to receive an email to confirm these credentials.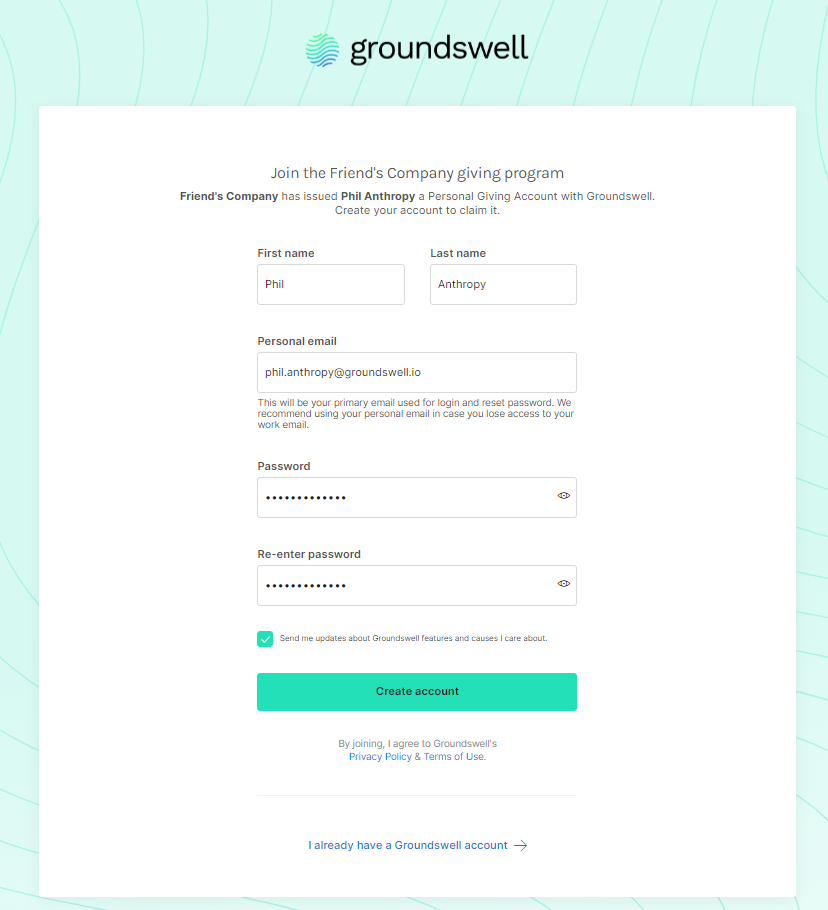 Step 3: Download the Groundswell app
Download the Groundswell App using the QR code, so you can login and finish setting up your account! Once you login you can, explore charities, and start giving!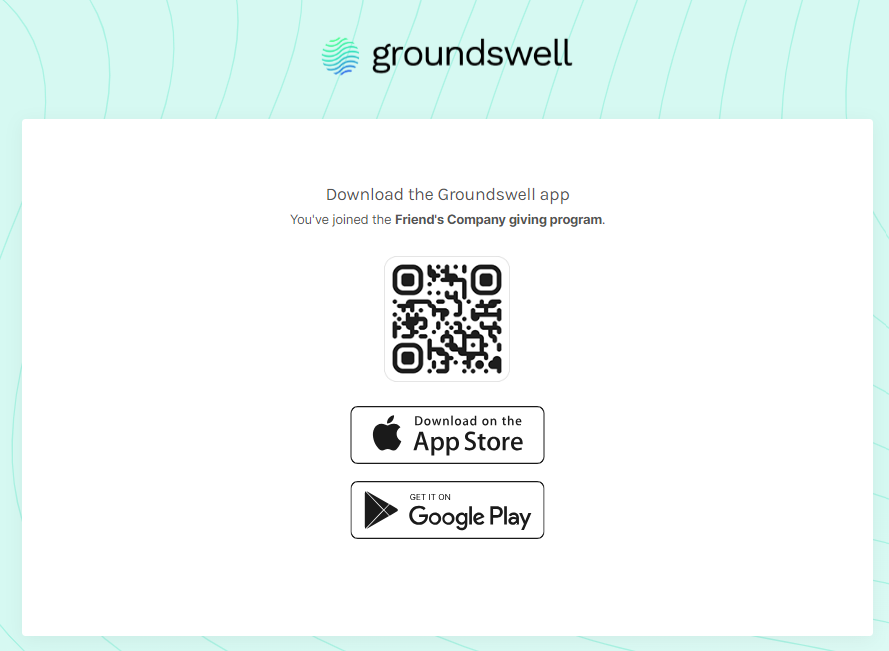 Video Guide: