Introducing your new company dashboard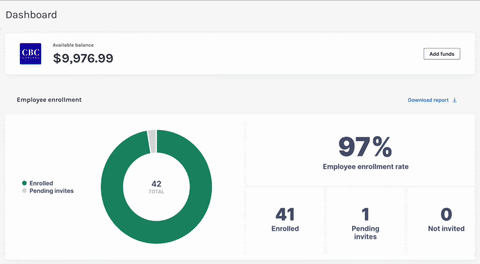 Better understand your giving program
What to expect
You now have access to a suite of new reports to better understand your employees' enrollment, utilization, and impact.

You'll have access to:
Available giving balance of your company's program
Program status that includes employee activation (e.g., enrollment data and pending invites)
Program utilization which includes your employees' gift and match usage
Charitable impact including the charities donated to and causes your employees care about
Employee behavior including contribution and donation amounts over time
What's next?
You'll be able to download data for your own custom reporting. Stay tuned!