We safeguard every account
Our team takes privacy and security seriously, and keeping your funds and data secure is one of our top priorities. Each account is password protected so that only you can view your giving balance and make transactions. You can also opt in to biometric authentication.
Add an extra layer of protection with Two-Factor Authentication
Two-factor authentication (2FA) is an extra layer of protection you can choose to enable to further protect your Groundswell account. In addition to your email and password login, you will need to input a one-time verification code sent to you via text message.
How to set up biometric authentication or 2FA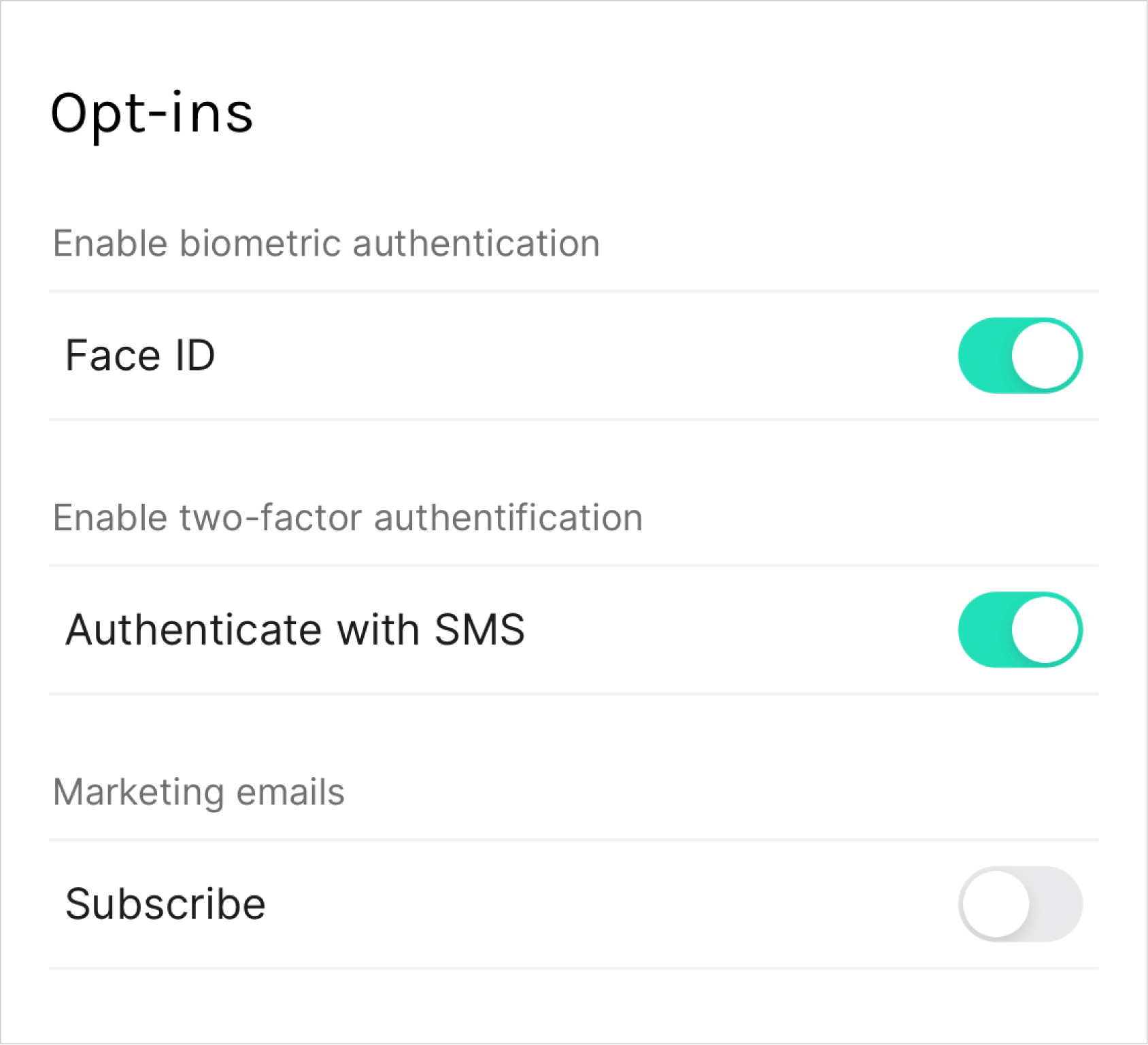 Navigate to Profile > Account Settings.
Scroll down to "Opt-ins"
Select the relevant toggles