Build your giving habit by automatically sending a percentage or set amount from each paycheck straight to your Groundswell account!
Step 1 - From the dashboard, select "Contribute"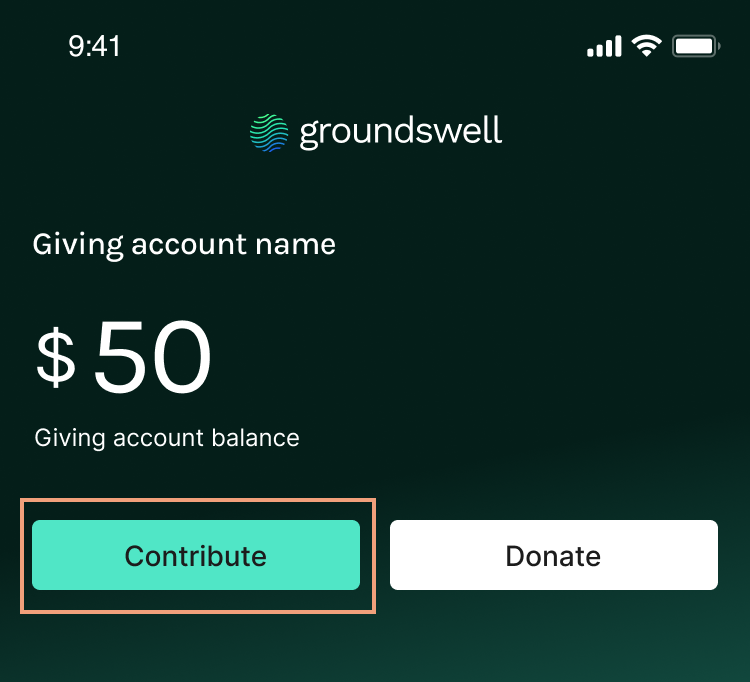 Step 2 - Select "Direct deposit"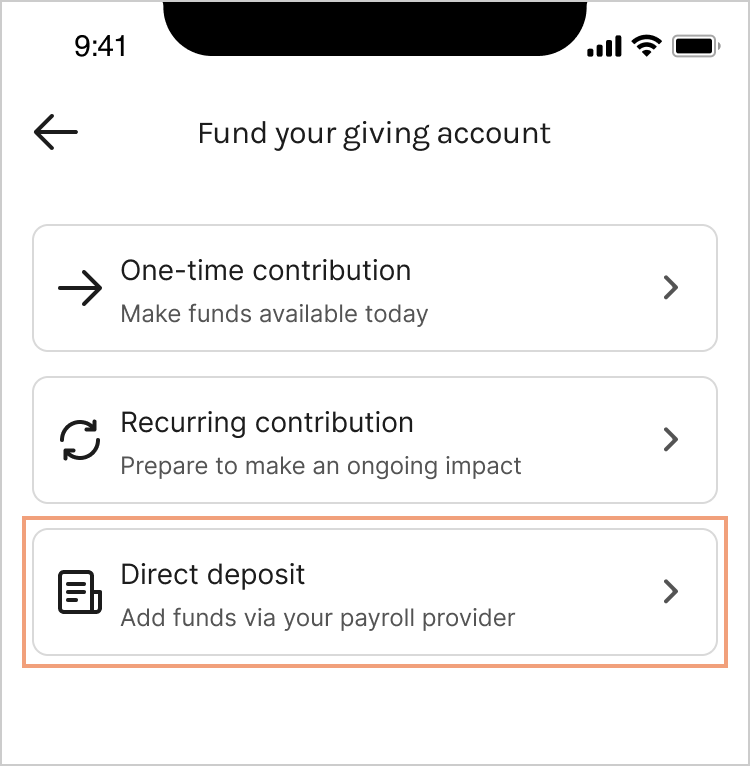 Step 3 - Select "Access account details"
The app will provide you with an account number and routing number.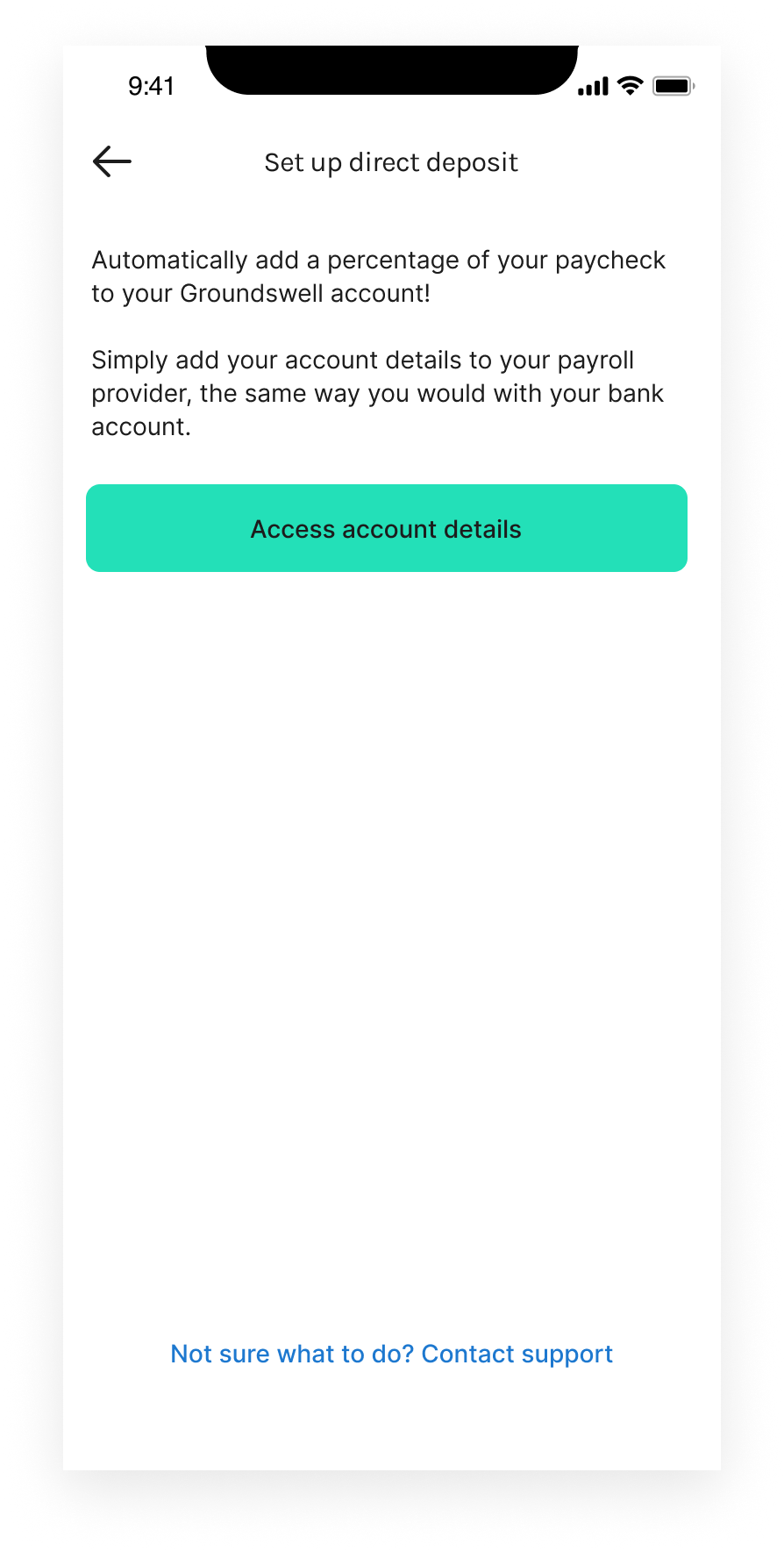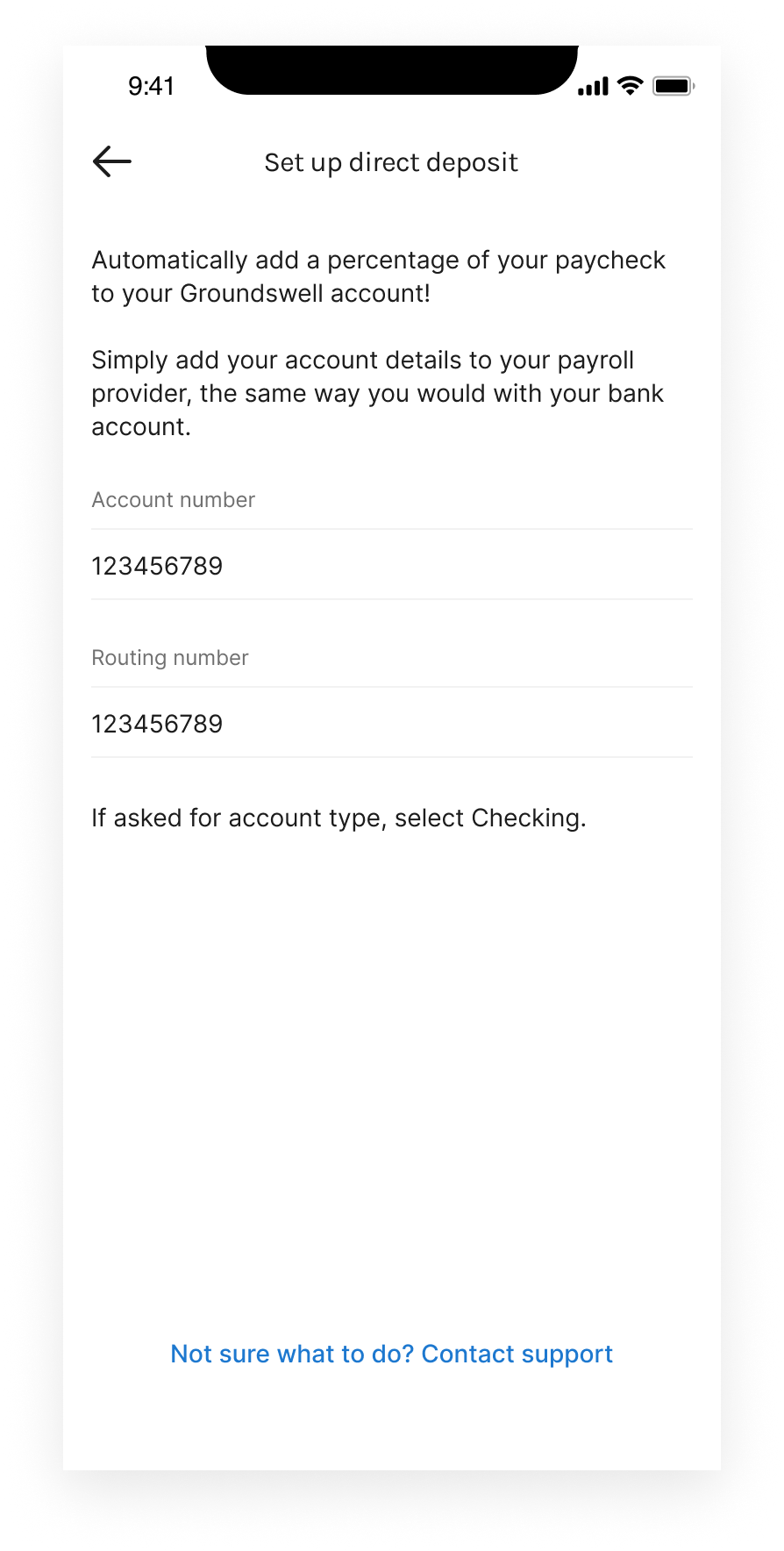 Step 4a - If you can access your payroll provider online
Login to your payroll provider and set your Groundswell giving account to receive a direct deposit. You can use the previously generated account and routing numbers like you would for any other bank account.
Step 4b - If payroll at your company is handled manually
Contact the person that manages payroll at your company, and give them the provided account and routing information, along with the specific percent or dollar amount you'd like to allocate to your Groundswell account from each paycheck.